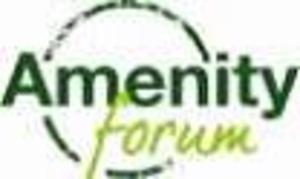 07 April 2016
The Amenity Forum is the voluntary initiative for the amenity sector promoting best practice in all aspects of weed, pest and disease control. They are running a free seminar on Thursday 7th April at CAFRE, Greenmount Campus. Further information can be found on the Amenity forum website www.amenityforum.co.uk
The first topic is an update on policy issues and legislation impacting on the sector by Nigel Chadwick, from Chemicals Regulation Directorate. His presentation will be twofold, legislation update on the Sustainable Use Directive and Water Framework Directive plus voluntary initiative update.
John Moverley will give an update on Integrated approach to plan weed, pest and disease control which could involve pesticide usage.
A representative from DARD's Plant Health and Horticulture Inspectorate ( equivalent to the Plant Health and Seed Inspectorate PHSI in England) who have responsibility for the control of quarantine plant and tree pest and diseases will give a presentation. Diseases such as Ash die back and Phytopthora ramorum have the potential to cause serious damage to both landscape and the wider environment. It would be proposed that an update would be given on current P&D treats and how the industry can act as an extra set of eyes to aid early detection.
Final topic is 'Using Pesticides – Keep them out of water' - Roy Taylor, NI Water
In conclusion commercial horticulture sectors has quality assurance schemes (Red tractor, Assured schemes, etc) to comply with. Amenity Horticulture has no such quality assurance schemes but can demonstrate best practise and CPD by organising this and/or similar 'voluntary' events to reduce legislation directed at their industry.
Click here to see full programme of speakers