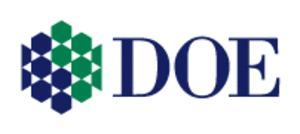 11 April 2012
The Goods Vehicles (Licensing of Operators) (Exemption) Regulations (Northern Ireland) 2012 will come into effect from July 2012. Please read the information below to see how it will effect your Landscaping business and what actions you need to take before the end of September 2012.
Overview
January 2010 saw the introduction of the Goods Vehicles (Licencing of Operators) Act 2010. At this point in time Landscapers are exempt from needing a licence as they are classed as "Own Account Operators" but when the above legislation comes into effect in July 2012 "Own Account Operators" with vehicles over 3500kgs gross weight WILL require an operators licence.
This legislation is relatively new to NI, but has been in place in GB for at least 40 years and the Northern Ireland Assembly decided to introduce the changes in order to improve road safety, encourage fairness in competition, improve environmental aspects of operating centres and contribute to a reduction in organised crime. Surveys have shown that approximately 40% of goods vehicles on NI roads  are below standard.
Carriers of goods for hire or reward currently must hold operators licences and from July 2012 the scheme will be extended to include everyone who carries their own goods as part of a trade or business.
Exemptions
There is one major exemption that will effect landscapers as it applies to the "own Account Operators". For hire or reward operators,if a vehicle and trailer have a combined weight of over 3500kgs an operators licence will be required, but for own account operators this is slightly different in that only if the weight of the towing vehicle is over 3500kgs is a licence required..
Important Information
·         Every company applying for a licence MUST sign a document stating the vehicles are properly maintained and used
·         Vehicle safety checks must be carried out every 6-13 weeks as per conditions of licence.
·         Must show that you have access to funds to properly maintain the vehicle/s – approx. £3,100 for first vehicle and £1,500 for each additional vehicle on the licence.
·         Vehicles must be parked off road and at the premises where they are kept you MUST be able to come out in a forward direction. (So if it is not possible to turn the vehicle at the premises you must then be able to reverse in so that you can then drive out in forward direction)
·         Vehicles registered in the NI scheme are covered to drive on mainland GB.
Cost of Licence
Licences are granted per company and is a fixed cost – does not relate to number of vehicles. However please note it is important that all vehicles to be covered under the licence are listed.
Application Fee - £254  (this is a one off charge to cover the cost of processing the application and is per company not per vehicle)
Licence Fee - £449 for a 5 year period (again this is per company and equates to £90 per year but must be paid in one go)
The current £60 per year Freight Vehicle fee is being removed and replaced by an addition to the Vehicle test fee of £38.52 (trailers £14.98) for DVA compliance assurance work.
By now any companies who currently have vehicles in excess of 3.5T will have been contacted with details about licensing. The licences come into effect from 1st July 2012 but to enable DOE to process them a permit system will be operated. Up until the end of September 2012 if you submit your application you will be granted a temporary permit which will be valid until your application is processed. This can take from between 1 month to 3 years.
Please ensure your applications are submitted before the end of September 2012.
Click here to go to the DOE NI Transport Regulation Unit website for further information